Specialising in residential developments and renovations, H&K Property has been creating beautiful homes in the lower North Island since 2015.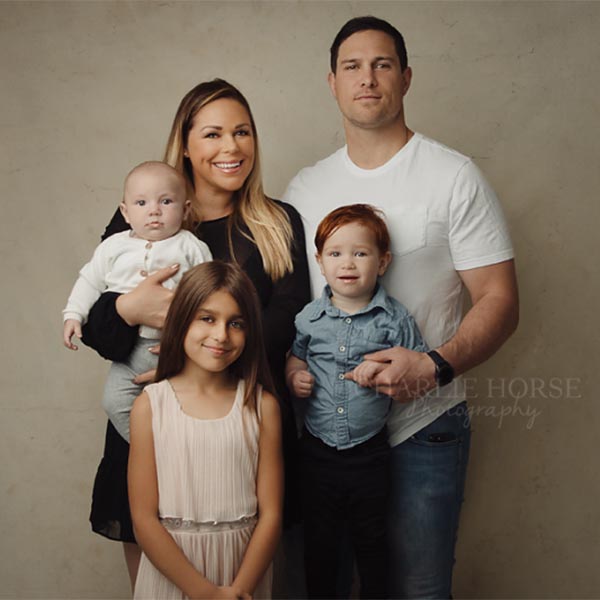 ---
The H&K story
Combining over 30 years' experience in property and construction, husband and wife duo Kristin and Hayden Davis have successfully turned their vision to create beautiful, functional homes into a thriving business.
What started as a first home renovation for Kristin, and a part-time holiday job for Hayden, set the groundwork for successful careers in real estate and construction – and the conception of H&K Property.
Fast forward to today, H&K Property have successfully developed 11 properties in the lower North Island and have transformed 5 homes – including building their own dream family home in Wellington.
With another two developments currently underway in Woburn and Maungaraki, and a remodel in Days Bay to add to their already growing portfolio, H&K Property are fast becoming a key player in the Wellington property development market.
The H&K team
Hayden Davis
Handy on the tools and lethal with a fishing rod, Hayden started building at the ripe age of 12 as a holiday job. Since then, he has gained extensive experience in New Zealand and across the ditch, developing a love for quality craftsmanship and a knack for all things property.
After moving to Australia to pursue a career in Rugby League in his early 20's, Hayden continued to hone his craft, gaining invaluable scaffolding experience in the Oil and Gas industry. Following a fateful meeting with his now wife Kristin, it was time to say farewell to Australia and hello to the Wellington, where Hayden has since set up a successful scaffolding company, Tiger Scaffolds.
Kristin Davis
After purchasing and renovating her first home at the age of 19, Kristin, co-founder and (the better dressed) half of H&K, realised her knack for design and zest for property. This sparked the beginning of a successful 15-year career in real estate, where she continues to be a top performing agent.
Jump forward a few years, the now mother-of-three has gone on to project manage numerous developments and renovations, creating warm, family-friendly and stylish homes in the process.
It's Kristin's eye for design, appreciation for functional layouts, and ability to walk into a room and visualise a finished product, that gives H&K Property the added edge.